*Product is brand new and factory sealed. Minor imperfections to the product's packaging may occur. Not intended for collectors of sealed product.
The Digimon card game is a competitive trading card game. Each player has a companion Digimon in the battle area to attack the opponent. Your Digimon evolves, gets stronger, and gains new power! You win by beating your opponent's security (reducing your opponent's Security Area cards to zero) and delivering a knockout blow!
One of 6 parallel design Tamer cards!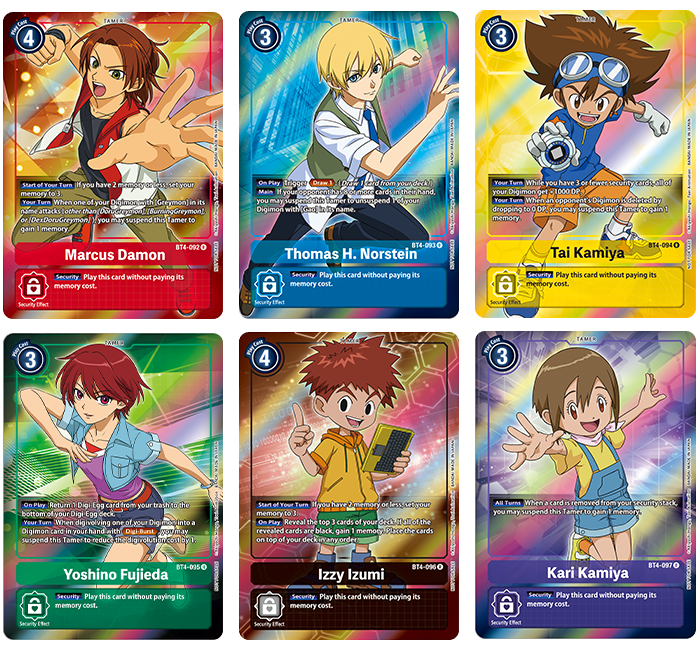 Each box comes with one random parallel design version of a Tamer card from the main booster!
Total: 115 types 12 cards per pack


• Common ×44
• Uncommon ×30
• Rare ×26
• Super Rare ×12
• Secret Rare ×3